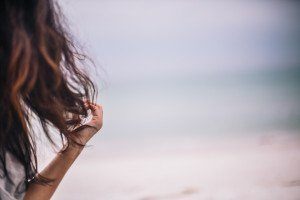 You have a mind-blowing idea and the world needs to know it. The only hurdle standing in between you and success is a lack of cold, hard cash to realize your master plan. Luckily, there are options out there to finance your project without turning to the bank or exploiting your personal savings. Crowdfunding has become one of the most popular subsidizing methods for entrepreneurs. By Irene Broer
It may sound like the latest trend, but crowdfunding has been around for centuries. The digital age has dramatically boosted its popularity, with websites such as Kickstarter and SeedInvest giving rise to successful campaigns in the creative industry and beyond. The Coolest Cooler, a blender with an integrated speaker set, USB-charger and LED light, raised over $13 million in 2014. The road to success seems simple: find a group of people willing to donate money to your project and you're good to go. As always, reality is more complex. We've put together the 5 must-knows of crowdfunding that entrepreneurial spirits should keep in mind before trying their luck.
1. Polish your project
A great idea on its own is not enough: a thoroughly designed business plan is crucial for any successful crowdfunding campaign. First of all, make sure there's a market for your Next Big Thing: what's in it for the future investors? You need to work out your project in detail and set concrete goals in terms of money and time. Calculate how much money you are going to need to launch your project and take into account production and shipping costs. Design a reasonable timeframe to gather funds, execute your project and deliver back to your supporters. Don't forget to prepare for setbacks: what happens if a prototype comes out wrong, or you encounter a manufacturing delay?
2. Type of funding
Consider which form of crowdfunding suits your project best: simple donations, a reward system or investments. The most well-known type is donation in return for special perks. Often, investors choose from several amounts: the larger the donation, the more sizable the reward. For a full-priced donation, supporters might for example "buy" the finished product: a prototype, tickets for a premiere or a CD. Another popular option is crowdinvestment, in which supporters buy a share of the start-up. This typically involves larger sums of money which help the project to take off quickly, but also means you will have to share your successes … and losses.
3. Choose your platform
The amount of crowdfunding platforms out there can make it hard to choose the right one for you. Some focus on music or apps while others exclusively showcase projects that are socially or environmentally sustainable. Almost all take a share of the donations, usually around 5 per cent. It's important to consider what happens when your project doesn't reach the goal. Platforms deal differently with this situation, so make sure you don't run into any surprises. Like most, Kickstarter hosts all-or-nothing campaigns: the money goes back to the investors if the project doesn't meet its goals. Indiegogo lets you keep the donations, but takes back 9 per cent.
4. Campaign, campaign, campaign!
 It's time to put the "crowd" into crowdfunding. Getting your project out there is the first step in finding donators. Videos are a great way to present your idea: keep it short, personal, entertaining and make sure to visualize the final result. Future donators will want to know what they gain by supporting you, so do your best to engage them with cool perks and rewards. Set up a separate website on which people can learn about the project in detail and even pre-order. Needless to say, social media are your friend and you'll want to Tweet, Facebook and Instagram as much as you can. Your own personal network can be a wonderful asset, so get your friends and family involved to spread the word.
5. Give back to the crowd
If the masses loved your idea, you'll now have a comfortable amount of donated money waiting to be put to good use. The next steps can daunting: you need to get the production and shipping process going, thank your donators and keep them updated. Now that you're in business, make sure there's a cash flow independent of the donated money. By setting up an online shop you can avoid production coming to a screeching halt when the donations have run dry. Of course, you'll want to express your gratitude to the crowd that funded you. What about sending them all a neat printed t-shirt for starters?